FOAR BOIS FRUM BOXXY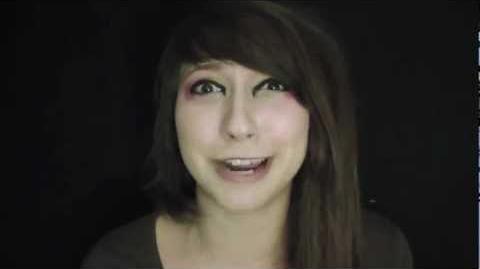 Uploaded By: boxxybabee
Uploaded on: Feb 14, 2013
Length: 3:58
View Count: >421,159
Rating: 8,949 likes, 692 dislikes

Transcript - Images
FOAR BOIS FRUM BOXXY is the 8th video of Boxxy in her boxxybabee channel. And it's all about boys and it's a Valentines special.
Description
Edit
after FG i felt a little obligated to do FB :3 HAPPY VALENTINES DAY! lessthan3
CLICK HERE FOR THE MAKEUP TUTORIAL ON ANEWHOPEEE:
http://www.youtube.com/user/anewhopeee


© 2009-2013 Catherine Wayne (ANewHopeee/Boxxybabee/bodaciousboxxy)
Ad blocker interference detected!
Wikia is a free-to-use site that makes money from advertising. We have a modified experience for viewers using ad blockers

Wikia is not accessible if you've made further modifications. Remove the custom ad blocker rule(s) and the page will load as expected.